GO INSPIRE! is a new series of interviews and content following local people doing amazing things outside. If you have someone you think we should speak to, please get in touch.
This week we are following an inspiring mum of two who has taken on her own outdoor challenge to raise money for the Sue Ryder hospice in Cheltenham.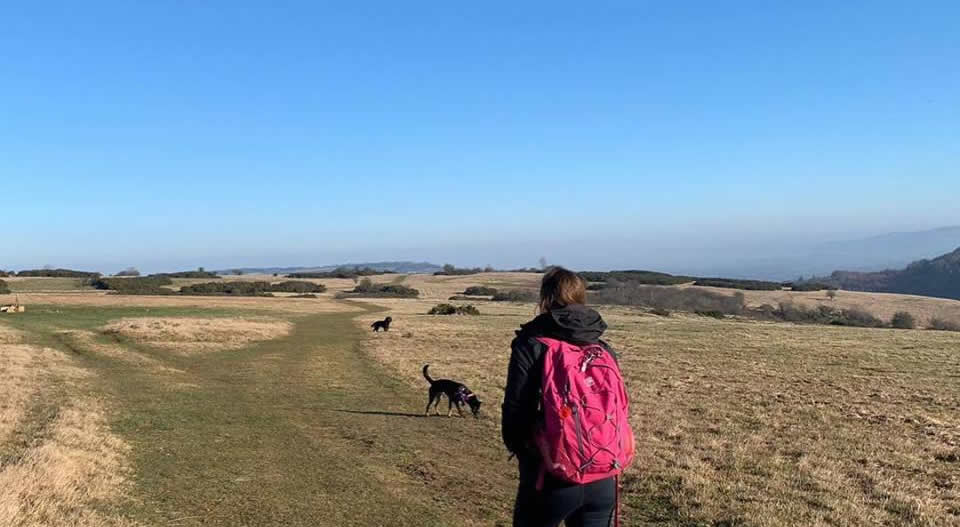 Kate is by her own admission, not at all outdoorsy. In fact to give her a direct quote "I like sitting on my bottom and watching TV pretty much every night of the week". So it has been a big change for her to get off the sofa this year and start training for the Ultramarathon Cotswold Way Challenge- a 100km walk from Bath to Cheltenham across the hills and the picturesque Cotswold Way. If that isn't challenging enough, Kate and her team will be doing this challenge NON-STOP. No sleep or rest until the finish line (estimated at over 36 hours)!
Having just crossed the 500 miles in her training this year, we sat down with Kate to ask her why she chose this crazy challenge and how it has affected her life
What made you want to complete this challenge?
We complete a physical challenge every year at work to raise money for charity and as I'm not a runner and wanted to avoid running I suggested a walking challenge. I had fallen in love with walking after getting a dog and being out and about a lot more. We opted for an ultramarathon distance as we felt it would be a big enough challenge to warrant getting some serious sponsorship, it's a LONG way!
It sounds like this will take up a lot of your time- how have you fitted your training around normal family life?
I work part time as I have two young children and so 'spare' time isn't something that I have a lot of. However, as I have one day a week whilst they are at school and I'm not at work I have managed so far to do most of my long distance training on that day. I walk home from work every day (30 minutes ish) and sometimes walk into work too. I have a dog who needs walking so I get extra morning or evening walks in with her. I have started to walk at the weekends now as I need more hours than a school day gives me in which to complete the mileage required in my training but luckily I have a supportive husband at home to look after the children and some wonderful family and friends who help out too. From here on in it'll be more difficult to fit training in but I have to make it my priority for a few months and that's not too much of a sacrifice for such a worthy cause.
It can't have all been easy- what has been the hardest part of your challenge so far?
Giving up my days off/weekends to train is hard and the house and family suffer slightly for it as I'm not around to keep on top of things like the cleaning etc. But I also have to fit in gym sessions for strengthening as well as normal life (the girls have various clubs in the evenings and I sing in a choir too) so evenings are beginning to be quite full!
What benefits have you experienced from your regular walks and spending time outdoors?
My mental health has improved walking out in the fresh air. Although I don't currently suffer with any mental health issues I have found walking outside very therapeutic. I feel like I can deal with stress better and have a real appreciation for nature and the world around me. I can find the positive more easily; the world is even beautiful on a rainy day if you really look.
What are you looking forward to most in this experience?
I am really looking forward to the sense of achievement as I cross the finishing line, I suspect there'll be tears!
What advice would you give to someone who thought walking was not for them?
I would have never considered myself as outdoorsy, I probably still wouldn't as I do love my sofa and being warm and dry. However, after getting my dog I just found walking an amazing pastime.
I would recommend starting small, walking to work if possible, or getting off the bus earlier, or parking further away but at the same time giving yourself time to complete the journey without feeling rushed or harassed. Perhaps add in a morning or an evening walk with a friend. It's a great chance to chat and be sociable for free whilst getting fitter. Walking is achievable for everyone and is easier to motivate yourself to do than to go to the gym for example, especially if you can rope a friend in to join you regularly. After a couple of months you'll probably find you can walk further distances and that you really miss it if you don't do it.
It's something you can do alone or as a family and I have found it a wonderful way of keeping fit and for clearing my mind if I've had a busy day. I'm listening to a lot of podcasts which are fantastic whilst walking. I have really started to appreciate nature, love seeing the different sorts of skies, sunsets, sunrises, seasons and animals that you'd never normally notice whilst rushing around. I would have never have gone out walking on a grey drizzly day before but now I don't mind so much, plus the cup of tea, piece of cake and bath at the end always makes it worthwhile!
Must-Haves
Kate's 5 Outside Must Haves
| | |
| --- | --- |
| "to stay hydrated" | |
| "keeping the phone charged" | |
| "sweets for energy" | |
| "for listening to music/podcasts" | |
| "looking after the feet" | |
| "for picking up litter" | |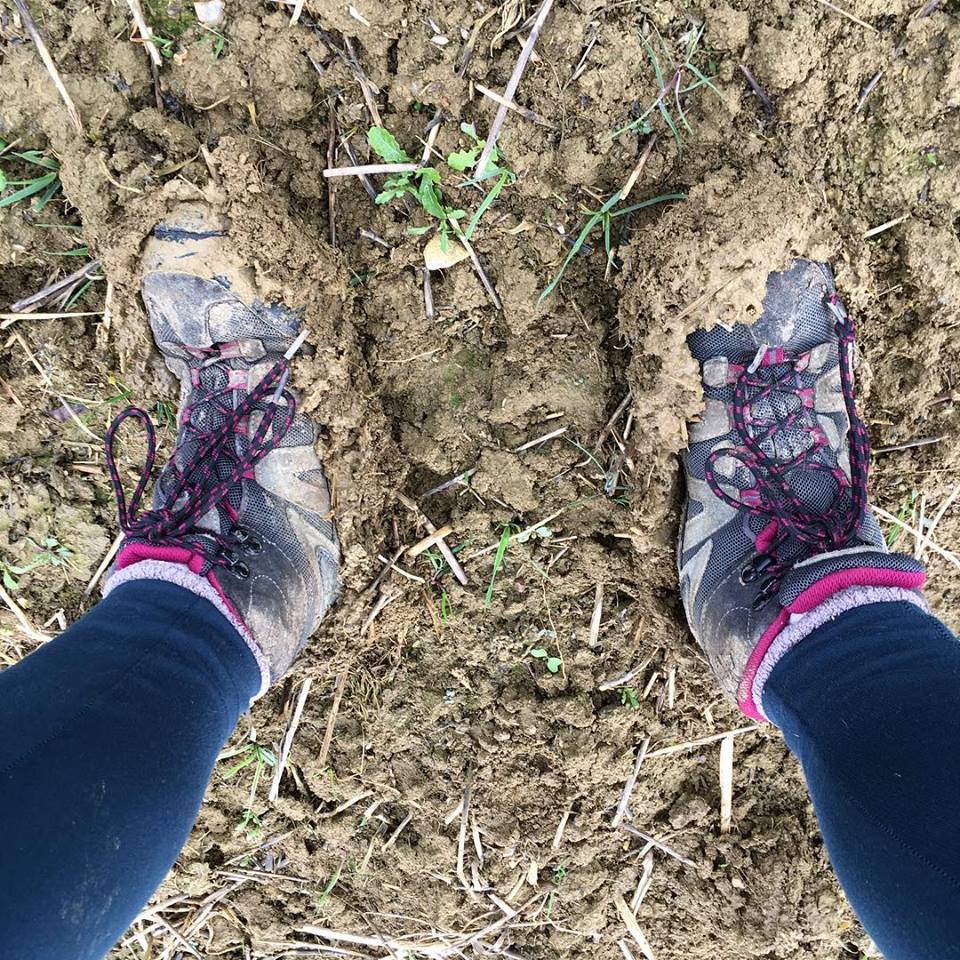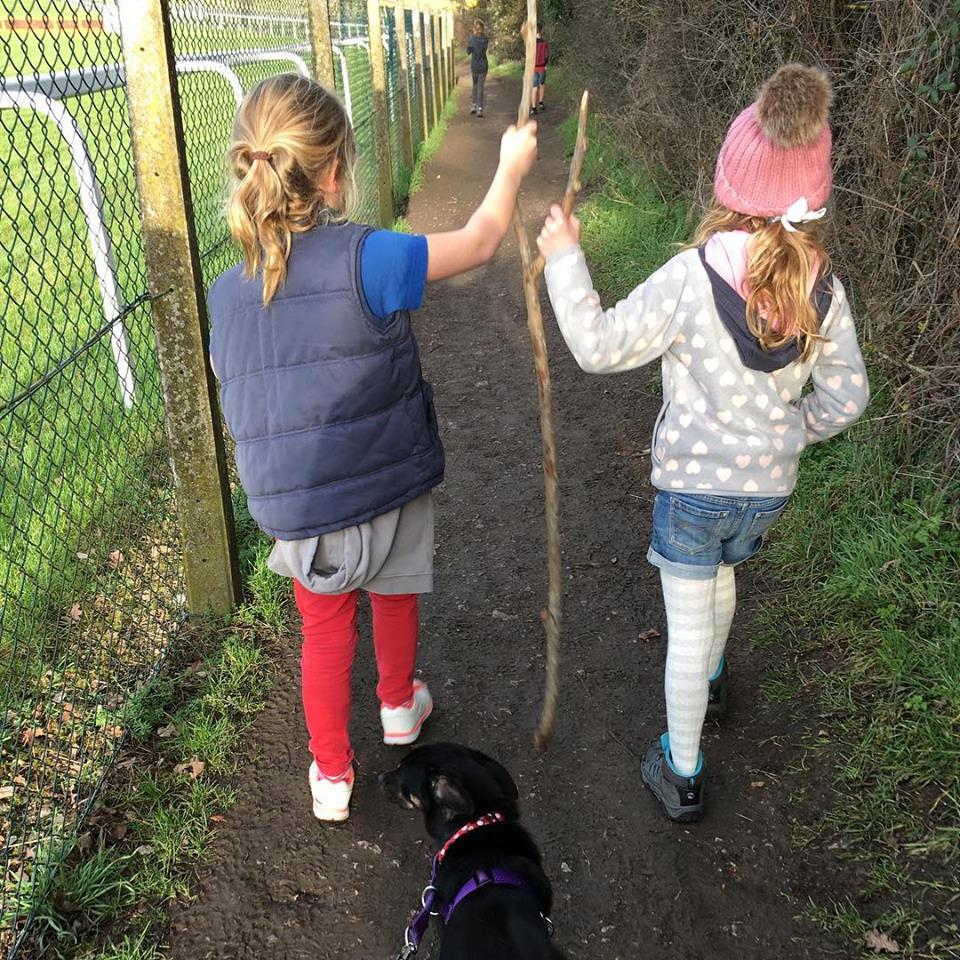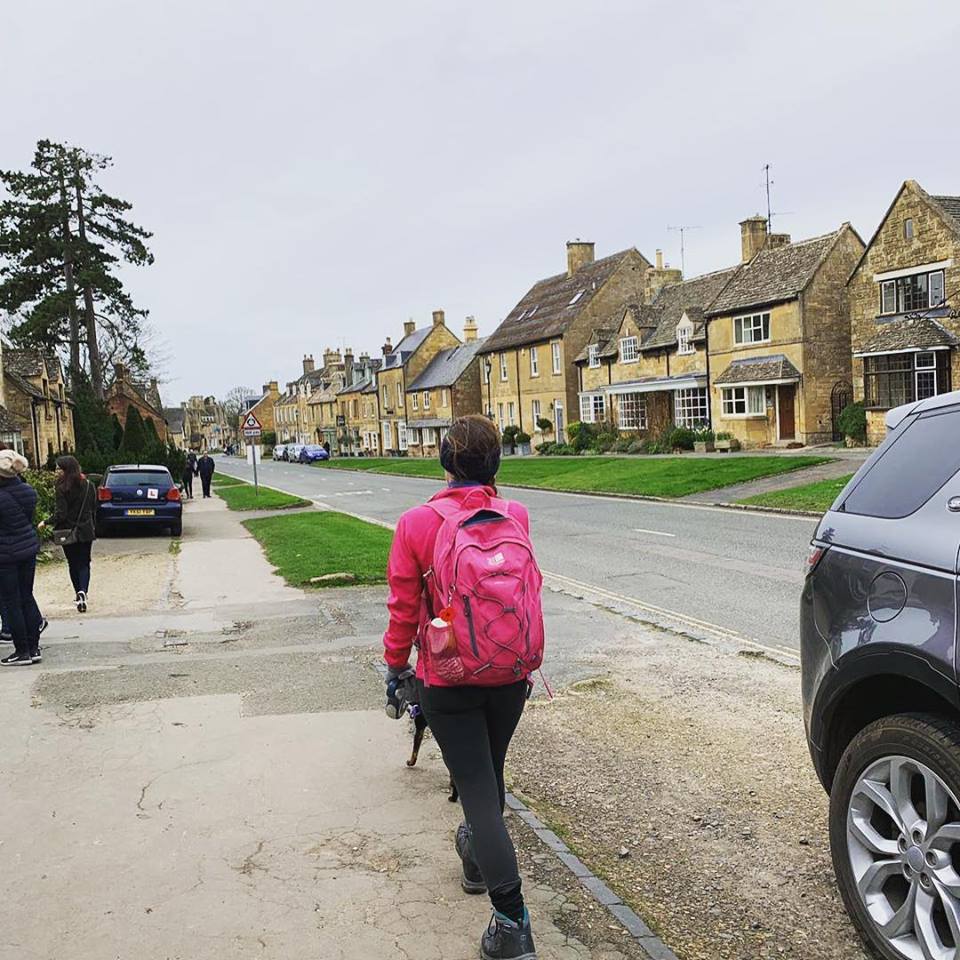 You can follow Kate's journey as she train for the challenge via her blog Kate takes little steps and Instagram.
You can also sponsor her via her JustGiving page and help her reach her £800 goal.